More ways to find
Italian fashion products:
---
Do you purchase
Italian Made Products?
Buy Products displaying this Tag !
Buy with Confidence!
Products displaying a TRUE ITALY™ Tag or Logo are Genuine Italian Products. Check for yourself anytime and anywhere.

To avoid frauds or scams, be sure to ask for Italian merchandise protected by a TRUE ITALY™ Tag or Label !

The Italian companies displaying this logo offer Products secured by the TRUE ITALY™ Service, products you can know and trust!
Find the best Italian Classic and Fashion leather Shoes and dress shoes for Men's, Women's, Children's, and Babies, including fashion shoes, leather boots and jewel sandals. Luxury Italian shoes sourced directly from the manufacturers! Leather boots, platform shoes, dress shoes, high heel shoes, sandals, slippers, comfort shoes and mocassins.

TIP : click the Links below to find more Italian Shoe Suppliers!

Related Categories: Searches: Electronic Catalogs:

More online wholesale catalogs of fantastic Italian shoes and footwear (B2B E-Commerce): http://www.italianmoda.com/bstores

ATTENTION, please! No enquiry from Individual Consumers will be considered. The Services delivered by the ItalianModa Marketplace are targeted to Wholesale Buyers only. If you are a Consumer please do not use the E-Mail links below. For any questions please send a message to the ItalianModa Help Desk or visit the Consumer section or visit the online Italian Fashion Outlets where you can buy as a consumer.

Send a Message with a Request for Information to:
Please detail as much as possible your Request, including all the data about your Company. The more precise your Request, the better the Feedback you will receive from the Italian Manufacturers.
---
Click any picture to log in the E-Catalog of the related company
---
SCS TREND Srl
Colours: 12-69-98-99 <br />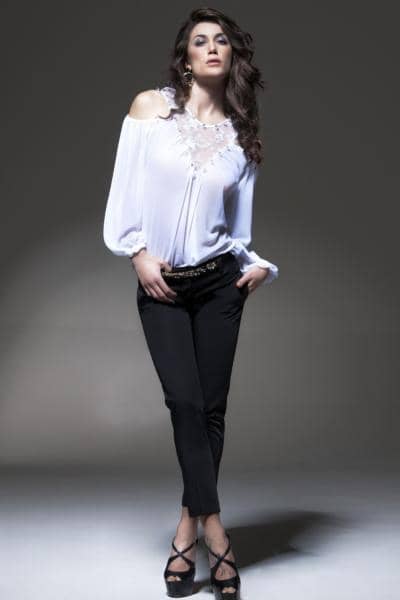 ---
CRYSTAL FASHION SA
Button Cover K-ART 05
[
KOLLETTO
]
The new and exclusive Kolletto Button Covers are available in several young, modern, vintage or classical designs. They are the perfect alternative to the traditional cufflinks.
---
GLENI
Genuine woman python clutch
[
5 - GENUINE PYTHON BAGS
]
Genuine python clutch, having a classic and elegant cut, with frontal flap closed by a hidden button.
The item is provided with:
- a detachable lateral python bracelet in order to keep the bag close to the fore-arm;
- an internal document pocket;
- a strap made of chain.

Metallic hardware can be realized either in gold or in silver tonality, according to the customer's tastes.

---
CALZATURIFICIO ABA
MARY JANE MADE OF SUEDE WITH STRAP