More ways to find
Italian fashion products:
---
Do you purchase
Italian Made Products?
Buy Products displaying this Tag !
Buy with Confidence!
Products displaying a TRUE ITALY™ Tag or Logo are Genuine Italian Products. Check for yourself anytime and anywhere.

To avoid frauds or scams, be sure to ask for Italian merchandise protected by a TRUE ITALY™ Tag or Label !

The Italian companies displaying this logo offer Products secured by the TRUE ITALY™ Service, products you can know and trust!
Find the best Italian Classic and Fashion leather Shoes and dress shoes for Men's, Women's, Children's, and Babies, including fashion shoes, leather boots and jewel sandals. Luxury Italian shoes sourced directly from the manufacturers! Leather boots, platform shoes, dress shoes, high heel shoes, sandals, slippers, comfort shoes and mocassins.

TIP : click the Links below to find more Italian Shoe Suppliers!

Related Categories: Searches:

ARBITER
Manufacturer of very high quality leather shoes for women. Elegant high-heel shoes, including ceremony shoes and bridal shoes, made from the finest materials. All footwear is made in Italy by skilled artisans. Private Label available
BACCARO GROUP
Brand of quality women's leather shoes and fashion boots enriched by superb accessories and Swarovski crystals. Fashion footwear for ladies, designed along the latest trends
LUCIANO BARACHINI
Brand of fashionable women's shoes, in an impressive range of models, styles and colors, including elegant high-heel shoes, jewel sandals and trendy shoes. Offers also shoes with matching bags. Excellent value for price
Distributor of high quality leather shoes for men, in a large assortment of classic and casual models, including dress shoes and sneakers. All footwear is entirely made in Italy, making using of quality materials and accessories. Experienced with Private Label service
BIGON
Brand of high quality, luxury men's shoes entirely made in Italy by local highly-skilled artisans.California Shoes costruction. Classic leather shoes for men offering the best in italian elegance. Private Label available to qualified partners.
CALCAGNO
Manufacturer of high quality dress shoes for men, entirely made in Italy by local artisans. All the leather shoes are made from the finest materials and accessories, in classic and elegant models. Private Label available
ARBITER
Manufacturer of very high quality men's leather shoes. Classic dress shoes made from the finest materials, including exotic skins like alligator and python. All footwear is made in Italy by skilled artisans.
PRINCIPI MILANO
Atelier offering handmade luxury men's shoes, entirely handmade in Italy by very experienced artisans. Very high quality men footwear available in a large selection of styles, leather types, and colors. Private Label available to upscale boutiques





ATTENTION, please! No enquiry from Individual Consumers will be considered. The Services delivered by the ItalianModa Marketplace are targeted to Wholesale Buyers only. If you are a Consumer please do not use the E-Mail links below. For any questions please send a message to the ItalianModa Help Desk or visit the Consumer section or visit the online Italian Fashion Outlets where you can buy as a consumer.

Send a Message with a Request for Information to:
Please detail as much as possible your Request, including all the data about your Company. The more precise your Request, the better the Feedback you will receive from the Italian Manufacturers.
---
Click any picture to log in the E-Catalog of the related company
---
MISS MISS Srl
TROUSERS
[
PANTS - SKIRTS - SUITS
]
PANTS WITH GOLD BAND IN ECO LEATHER SIDE
---
VITAMINA Srl
Tee-shirt with printing
[
CASUAL-TRENDY CLOTHING
]
Tee-shirt with printing.

Made in Italy.

Excellent fit.

Suitable for spring and summer.
---
AMC ITALIA
C.N.C AQUASCUTUM WOMEN SHOES
[
BRANDED STOCKLOTS
]
Shoes, booties and boots brands AQUASCUTUMLONDON - CNC

all seriate seriate entirely, about 1500 pairs AQUASCUTUM LONDON 1500 CNC
divisible by 45 series shoes boots-and socket 63 .

For more information you could contact our address
Unless sold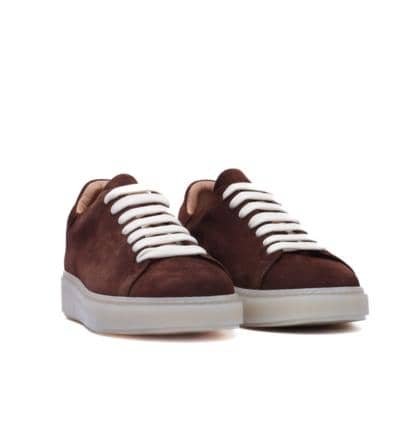 ---
Tuscany Bags
Women business bag
[
Woman
]
Bag genuine leather calf buffered hand polished vegetable tanned.
Inside material: cotton cover.
Outdoors: rigid construction.
inside: 1 compartment, completely openable inner compartment with zip on both sides, inside pocket with zip, 2 multifunction pockets, pen holders compartment.
Accessories: brass and brushed nickel.
Closing with metal zip.
It can memorize options notebook computers 15.6".
Bottom with metal feet.