---
Haga clic en cualquier foto para entrar en el Catálogo Electrónico de la correspondiente compañia
---
SEEME Srl - GYSUAL
WOMEN'S PARKA WITH HOOD
[
Fall-Winter
]
Beautiful women's parka with hood. Outerwear Trend 's Autumn / Winter 2014/15 realized in 97% cotton , 3% spandex with lining same color as body in 95% cotton, 5% cotton . Very nice details and suitable with a youthful and casual look. Made in Italy product.
---
SCS TREND Srl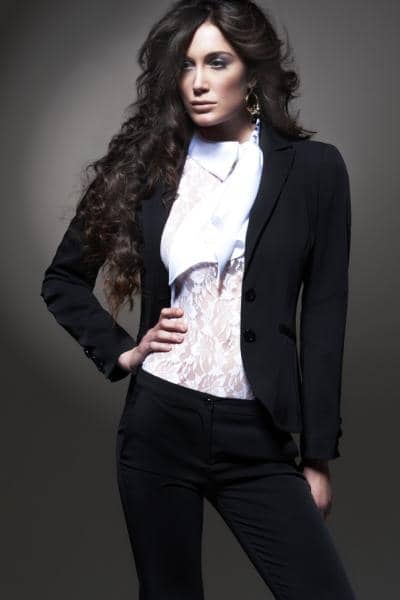 ---
DADDY & SON
TROPEA - L 4475
[
SLIM FIT MAN SHIRT BOX
]
NOTICE: THE PRICE IS FOR ALL THE SET.

S= 1pc
M= 1pc
L= 2pcs
XL= 1pc
XXL= 1pc
---
ASPELL Accessori Moda
GENUINE LEATHER WOMAN BELT
[
BELTS
]
Elegant woman leather belt, shiny effect. Nikel Free Hardware.
100% genuine leather belt
Adjustable size
True "Made in Italy"
Available Private Label
Hande Made
La mejor Moda y Clásicos Italianos en ropa de playa y Bikinis, incluyendo ropa de natación y trajes de baño para mujer, hombre, y niño, todo hecho de los más finos y confortables materiales. Fantásticos trajes de baño, incluyendo, prendas de competición de alta tecnologia de las marcas líderes tales como Diana. Moda en trajes de baño y accesorios paa la playa, incluyendo pareos, sandalias, toallas de playa y ropa de playa.
TIP : ¡Haga clic en los enlaces siguientes para encontrar más Suministradores de Ropa Italiana de Playa!
Related Categorias:
Related Busquedas:
Related Catálogos Electrónicos:
Envie un Mensaje con una Petición de Información a:
¡ATENCION, por favor! Ninguna petición de Consumidores Individuales será atendida. Los Servicios dispensados por ItalianModa Marketplace están dirigidos a Mayoristas solamente. Si usted es un consumidor por favor no use los E-Mail siguientes. Para cualquier pregunta por favor envie un mensaje a ItalianModa Help Desk o visite la sección del Consumidor o visite Complementos de Moda Italiana en linea donde puede comprar como consumidor.
Fabricantes y Suministradores de ropa de playa and Bikinis para la mujer
Fabricantes y Suministradores de ropa de playa and bañadores para el hombre
Fabricantes y Suministradores Italianos de ropa de playa para niño
Fabricantes y Suministradores Italianos de ropa de natación trajes de baño deportivos
Fabricantes y Suministradores Italianos de Pareos y ropa de playa
Fabricantes y Suministradores Italianos de Toallas de Playa
Por favor detalle todo lo posible su consulta, incluyendo todos los datos a cerca de su Compañia. Cuanto más precise su requerimiento, mejor respuesta recibirá de los Fabricantes Italianos.
Más formas de encontrar
Productos de Moda Italianos:
---
¿Compra Usted
Productos Hechos en Italia?
¡Compre Productos con esta etiqueta!
¡Compre con Confianza!
Los Productos con la etiqueta TRUE ITALY™ son Genuinamente Italianos y usted puede chequearlos cuando quiera y donde quiera.

Para evitar fraudes o timos pregunte por mercancia Italiana protegida por una etiqueta TRUE ITALY™ !

Las compañías italianas que muestran este logo ofrecen productos certificados por el Servicio TRUE ITALY™ ¡Productos en los que usted puede confiar y con los que puede vender mucho mejor!