¿Compra usted
Productos Italianos?
¡Compre Productos que muestren esta Etiqueta!
¡Compre con Confianza!
Los Productos que muestran la etiqueta TRUE ITALY™ son Productos Genuinamente Italianos . Chequéelo usted mismo cuando quiera y donde quiera.

Para evitar fraudes o timos, asegúrese de pedir mercancía Italiana protegida por una etiqueta TRUE ITALY™

Las compañías Italianas que exhiben este logo ofrecen Productos certificados por el Servicio TRUE ITALY™, ¡Productos que puede conocer y en los que puede confiar!
Los mejores Zapatos Italianos Clásidos y de moda para hombre, Mujer, Niño y Bebé, incluyendo Zapatos de moda, botas de piel y sandalias con joyas.

TIP : ¡Haga clic en los enlaces siguientes para encontrar más Suministradores Italianos de Zapatos!

Categorías Relacionadas: Relacionadas: Relacionados:

¡ATENCION, por favor! Ninguna petición de Consumidores Individuales será considerada. Los Servicios suministrados por ItalianModa Marketplace están enfocados a Compradores Mayoristas solamente. Si usted es un Consumidor por favor no use los enlaces de email siguientes. Para cualquier consulta por favor envie un mensaje al ItalianModa Help Desk or visit the Sección del Consumidor o visite Accesorios de Moda Italianos online donde usted puede comprar como un consumidor.

Envie un mensaje con una Petición de Información a:
Por favor detalle su petición tanto como sea posible, incluyendo todos los datos de su Compañía. Cuanto más precise su requerimiento, mejor respuesta usted recibirá de los Fabricantes Italianos.
---
Haga clic en cualquier foto para entrar en el Catálogo electrónico de la compañía correspondiente
---
BI-BAG by PostersCity Srl
Easy Vintage n. 7
[
Shopping Bag
]
The EASY design - 39x34 cm - is a shopping bag. It is provided with handles in smooth clear PVC

The external bag is made in soft and crystal clear PVC, the inside lining is printed.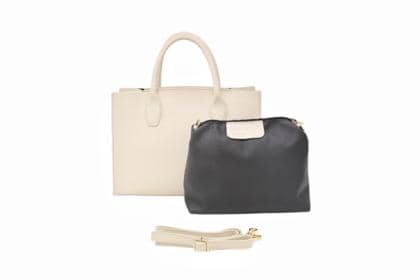 ---
ITAGLIANO
gorgeous dress-tunic
[
WOMEN CLOTHING
]
& Nbsp; dress-tunic gorgeous fantasy front, back and sleeves in black viscose jersey, suitable for every summer occasion.
---
LINEA MODA M.A.
3/4 sleeve dress lace lined fantasy, female cutting innovative, characterized by a style Trendy, made with medium weight fabrics, of the highest quality & agrave; and made in Italy. Beautiful dress suitable for a climate & nbsp; Temperate, wearable every day. & nbsp; & nbsp;
---
FIRST LADY FIRENZE
Bag made of genuine leather folder
[
Classic
]
Folder briefcase woman.
External material smooth skin.
Inside Material lining.
Inside zip pocket, cell phone holder.
Long chain shoulder strap.