The online wholesale catalogs of some companies, where you can see prices and place an order.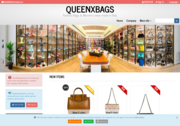 QUEENX BAGS
Low Cost
Brand of fashionable clothing for women, in a large assortment of models, colors and styles. Our trendy urbanwear is always available as "pronto moda", at really affordable wholesale prices. Private Label service available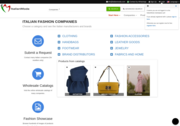 MUCH MONEY
Brand of fashionable clothing for girls and women, in a large range of styles, including chic models and jeanswear. All clothes are made in Italy and designed after the latest fashion trends. Fast fashion service, with large assortment available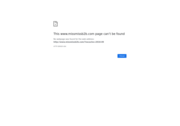 MISS MISS
Brand of quality trendy women's wear: large selection of "pronto moda" (ready-to-ship) stylish dresses, skirts, jackets, blouses and many other clothes for fashion-conscious women. Great choice for boutiques and fashion shops
KIKKA MIA
Manufacturer of casual clothing and accessories for women and teens, in a large variety of models, styles and colors. Private Label available for medium-large quantities only.
ROUTE28FLORENCE
Manufacturer of a large range of casual women's wear featuring colorful printed designs, including T-shirts. blouses, pants and skirts, but also outerwear such as jackets and coats. Supplying "pronto moda" clothing at affordable prices
MICHELA MII
Distributor of women's clothing and accessories, designed following the latest "pronto moda" fashion trends. Large assortment of models, styles and colors, offering a very good value for money. Great choice for markets with low purchasing power
PELLAMI ANTHONY
Low Cost
Manufacturer of leather jackets for women, in classic or fashion styles, made from quality materials. Private label available
SPAZIOCINQUE
Manufacturers of a wide range of women's trendy clothing and knitwear, in a large range of models, styles and colors. Great value for money. Private Label available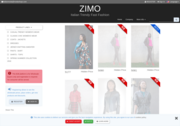 ZIMO
Brand of fast fashion clothing for women and girls, designed following the latest fashionable trends in styles and colors. Superb women's casualwear, made in Italy using quality fabrics and accessories. Great choice for shops and boutiques looking for "pronto moda" clothing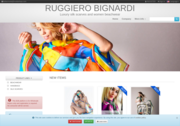 RUGGIERO BIGNARDI - REM
Luxury Products
Brand of luxury women's beachwear and exclusive bikinis enriched by unique colorful prints made from a noted Italian artist. Perfect choice for upscale boutiques. Private label available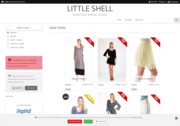 KEYSHA PRONTO MODA
Manufacturer of a large assortment of casual women's wear designed along trendy styles. Fashion clothes, such as skirts, t-shirts, trousers, blouses, tops and dresses, for girls and women 15-40 years old. Private Label available